The Story
of a trio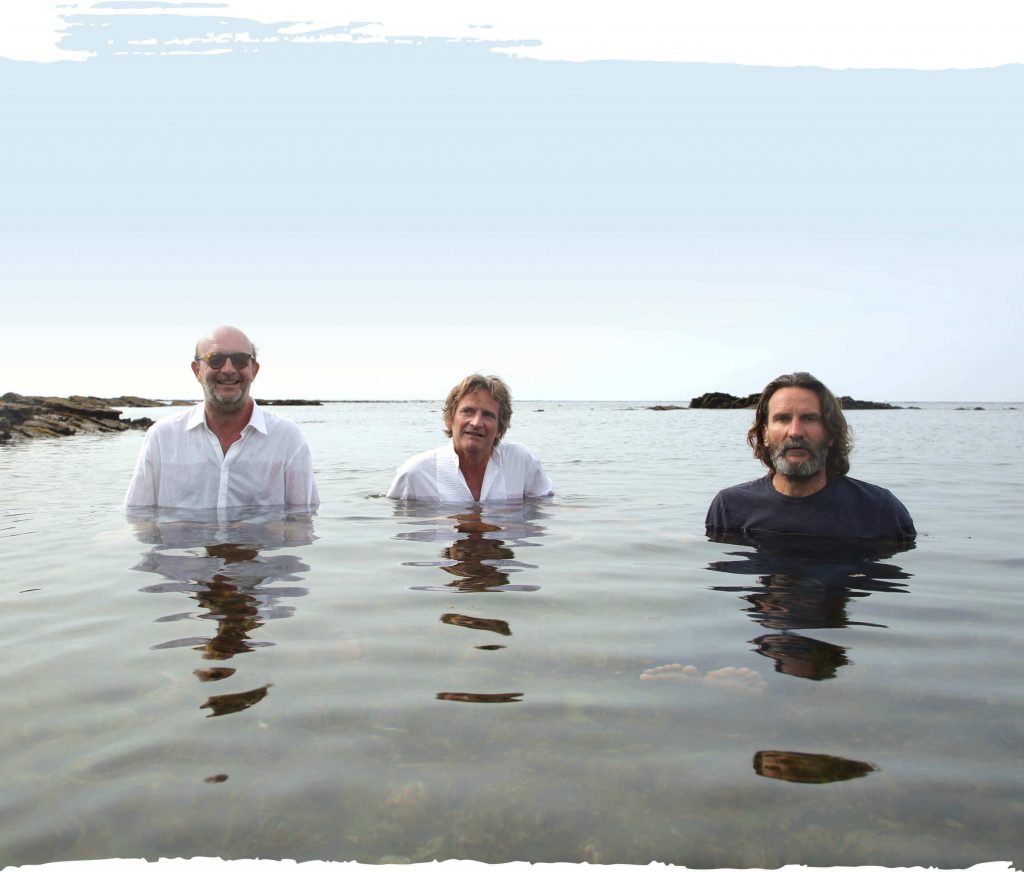 The best way to tell the story of Le Philtre Organic Vodka is to go back forty years. I met Guillaume Rappeneau in the 1980s. Together, we founded the Caca's Club in 1984, a group of Parisian partygoers who held fancy dress balls in the most unusual clubs. Despite being slightly more serious (in appearance), my brother Charles actively took part in our chaotic meetings. The three hedonists we are have become inseparable ever since.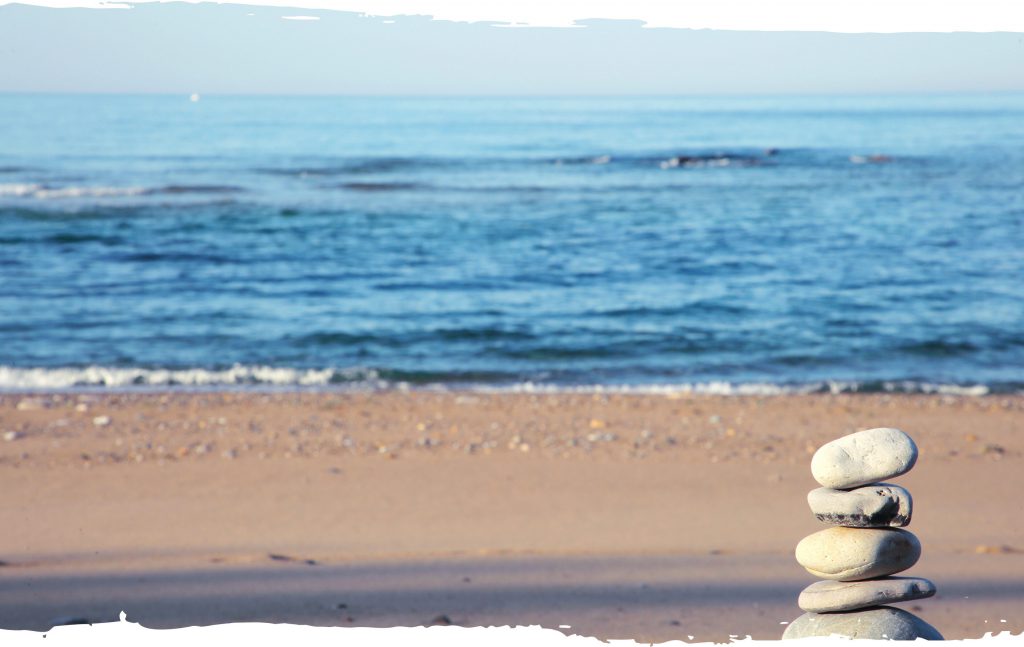 A common
dream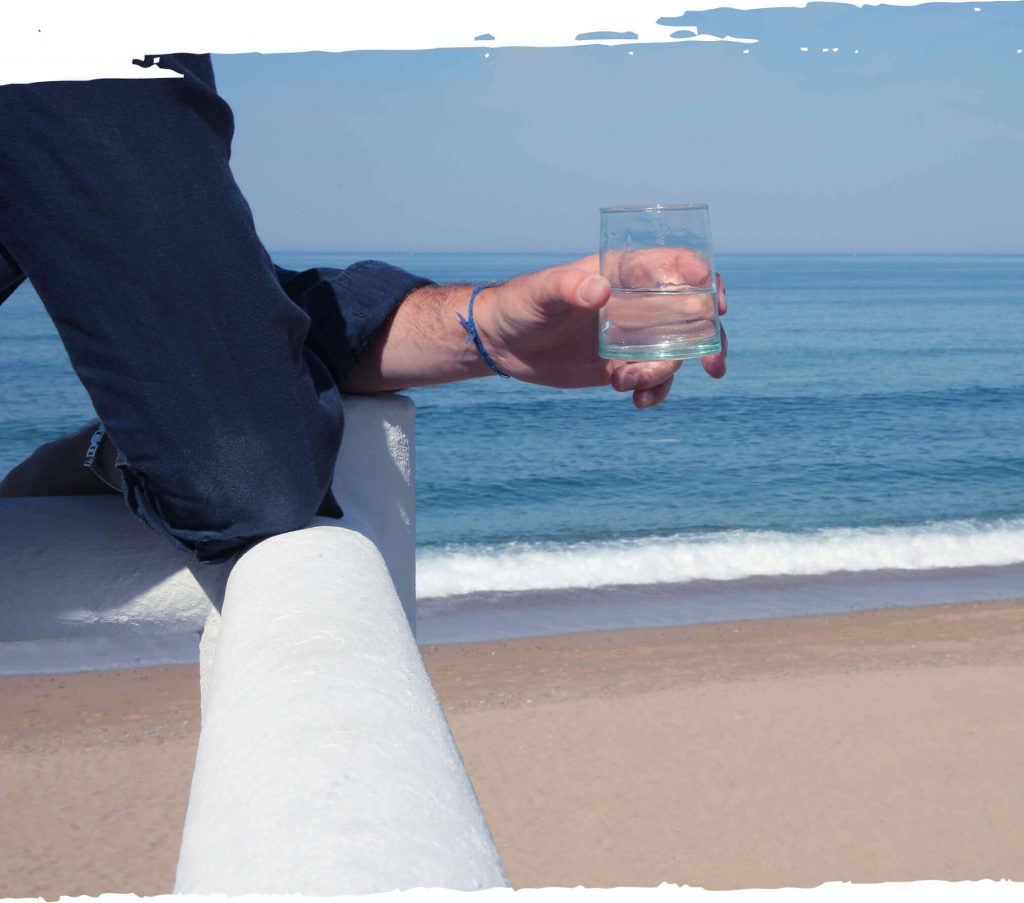 Two years ago, the three of us were sitting on the beach at Guéthary, watching the sunset, enjoying a caipirovska while building castles in the air. We were reflecting in lamentations about global warming, air pollution, shrinking beaches, and other disasters against which we felt powerless. I mumbled the theme of my anti-commercial novel « 99 francs » :
Wouldn't it be possible to drink vodka without damaging our planet ?
« Wouldn't it be possible to drink vodka without damaging our planet ? »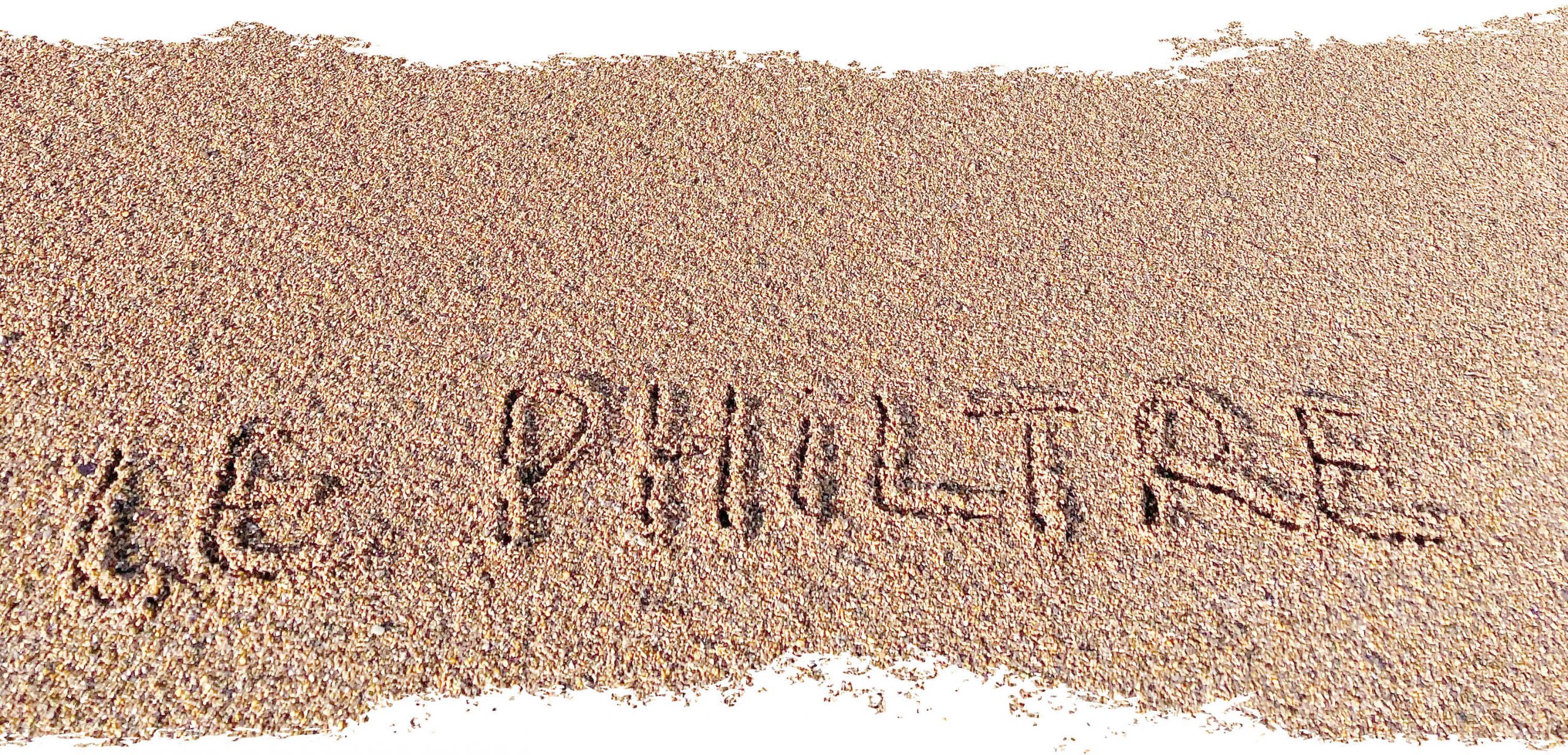 The birth
of an idea
At dusk, disobedience sometimes leads to wild ambitions among 50-year-old brats. We finished our old fashioned cocktails and drew up some ambitious plans on a paper napkin :
to create a vodka that would have the fewest environmental impacts.
We started dreaming of an all-natural, organic vodka, with a recycled bottle, without any chemical additives, and without any added sugar. Le Philtre Organic Vodka was born.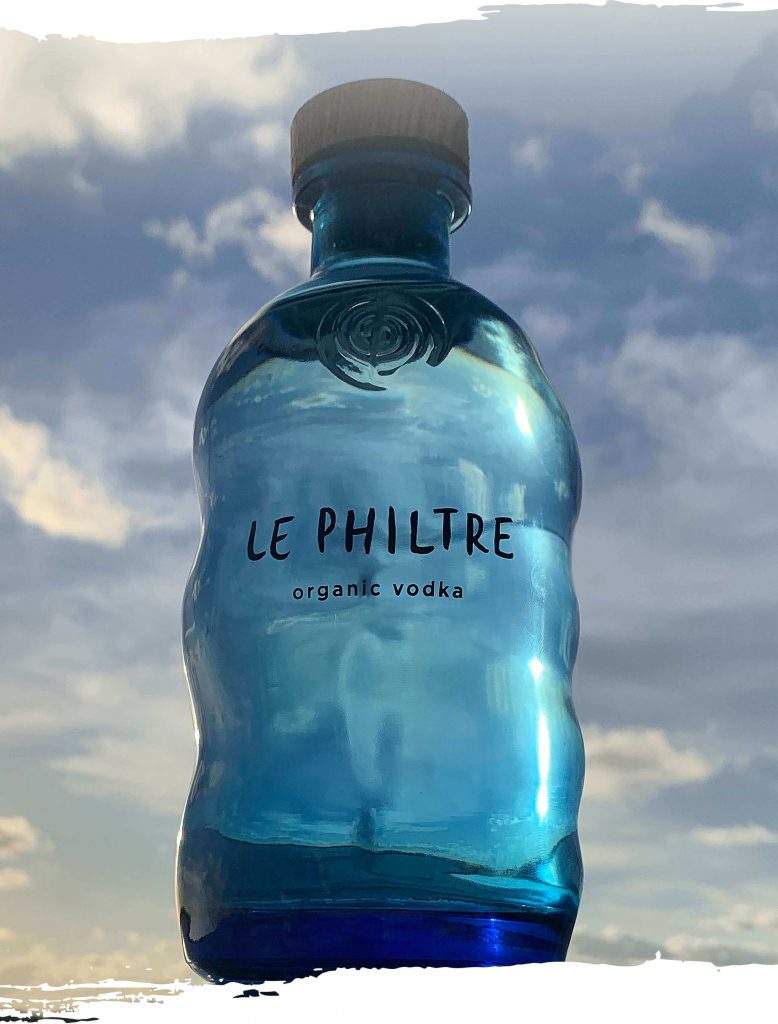 « Le Philtre Organic Vodka was born. »
The founders
Frédéric
Frédéric Beigbeder is a writer, literary critic and filmmaker.
He is both an enthusiastic party-goer and highly sensitive to environmental issues, which he already exposed in his first novels. It was therefore quite natural for him to produce a premium vodka made in the most responsible way possible. He is the author of "Love lasts three years" (1997), "99 francs" (2000), "Windows on the World" (Interallié prize 2003), "A French novel" (Renaudot prize 2009). He has directed "Love lasts three years" (2012) and "The Ideal" (2016) for the big screen. A former copywriter at CLM/BBDO, TBWA and Young & Rubicam, he was head of the French Literature Department at Flammarion from 2003 to 2006 and Editorial Director of LUI magazine from 2013 to 2017. He hosted "Le Cercle" on Canal + from 2007 to 2015. e has been a serialist for the Figaro Magazine since 2012 and a columnist for the "Masque et la Plume" on France Inter since 1998.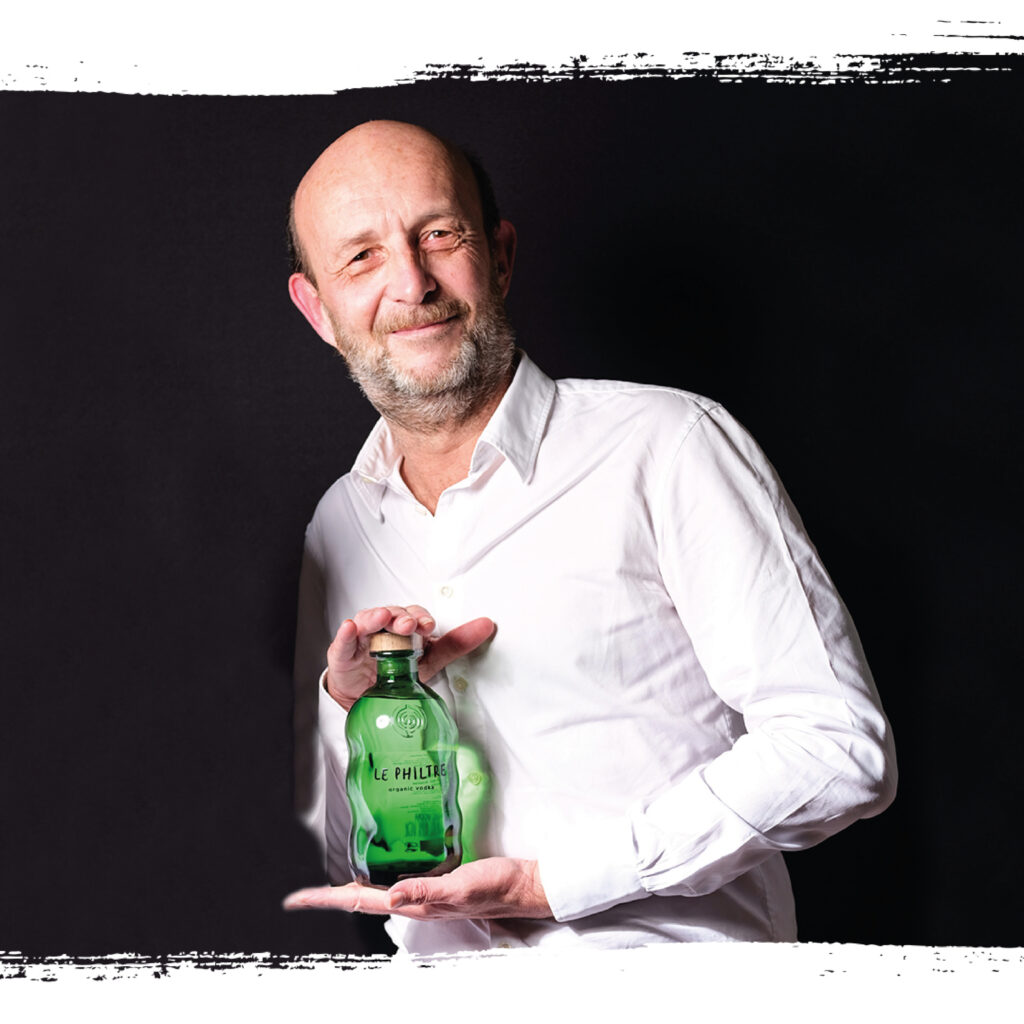 Guillaume
The childhood friend of Frédéric and Charles, Guillaume Rappeneau has been a media and marketing professional for 25 years, as well as a producer of documentaries.
In 2013, he produced an edifying investigation on the disappearance of sand. It was all the more important for him that the bottle of Le Philtre Organic Vodka does not use any extra grain of sand. He began his career on the television channel "La 5", then with the magazine "Paris Match", before joining the management of the famous culture magazine "Technikart" in 1997. If today, and for the past 15 years, he has been producing documentaries for major French and international television channels, he also created in 2015 the hotel, bar and club Le Montana in Saint Germain des Prés.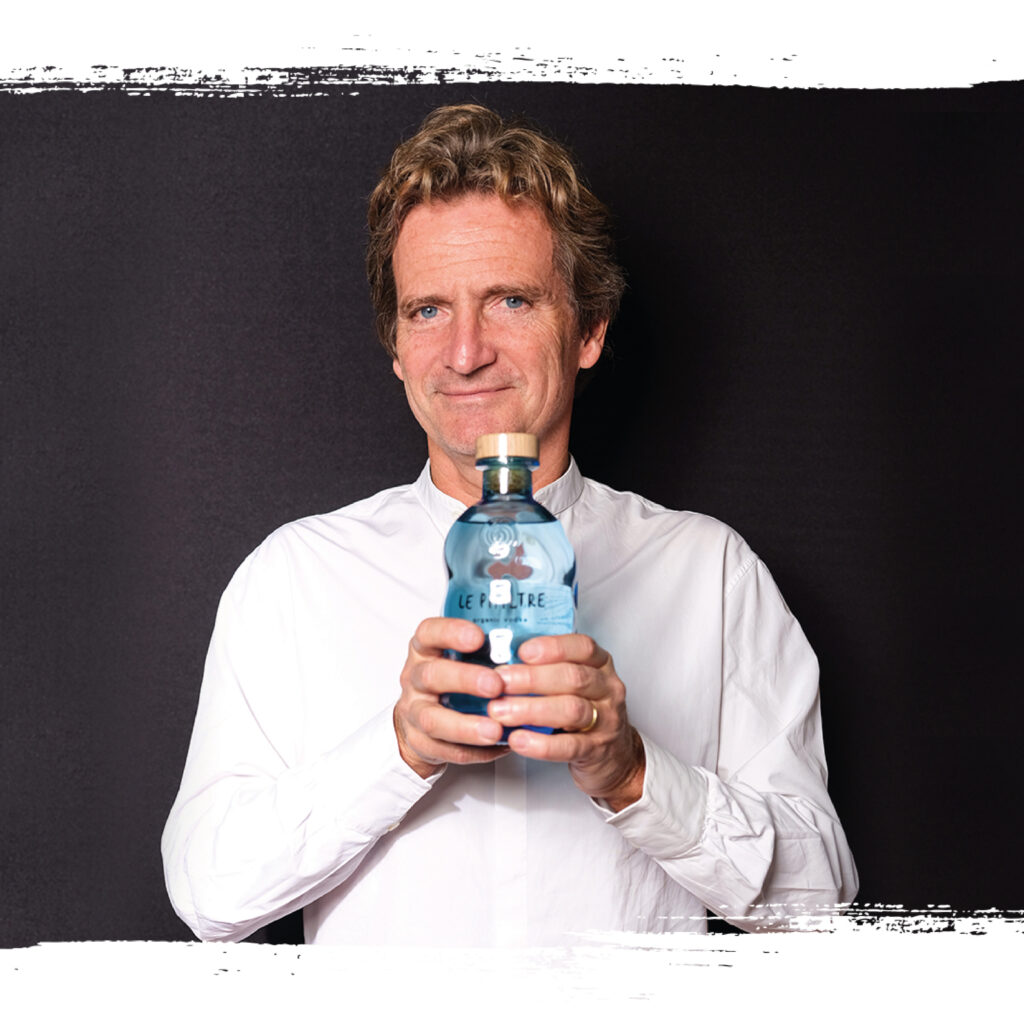 Charles
Charles Beigbeder is a « serial entrepreneur » and founder of several companies.
Charles has been a successful businessman, setting up start-ups that everyone thought were impossible. He does it again with Le Philtre Organic Vodka, which aims to reconcile two values that seem antinomic: hedonism and eco-responsibility. Charles is currently Chairman of the Gravitation Holding Company. He founded the online broker Selftrade, now Boursorama, the electricity supplier Poweo, now Total, the agricultural producer AgroGeneration, the private equity company Audacia and the ready-to-wear company Bourrienne Paris X.
Like the story ?
Get the hero !