The liquid
Le Philtre Organic Vodka est 100% natural,organic and without any added sugar. It is produced in France, in Cognac region, using only two quality ingredients: organic soft winter wheat and Gensac ® spring water, known for its great purity. And that's all there is to it. Well, not quite. Our ultimate ingredient is the unique know-how of Maison Villevert, a world renowned distillery of the spirits valley near Cognac. Tested under blind conditions among a circle of amateurs, Le Philtre Organic Vodka has won over even the most maniacal Vodka connoisseurs.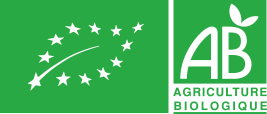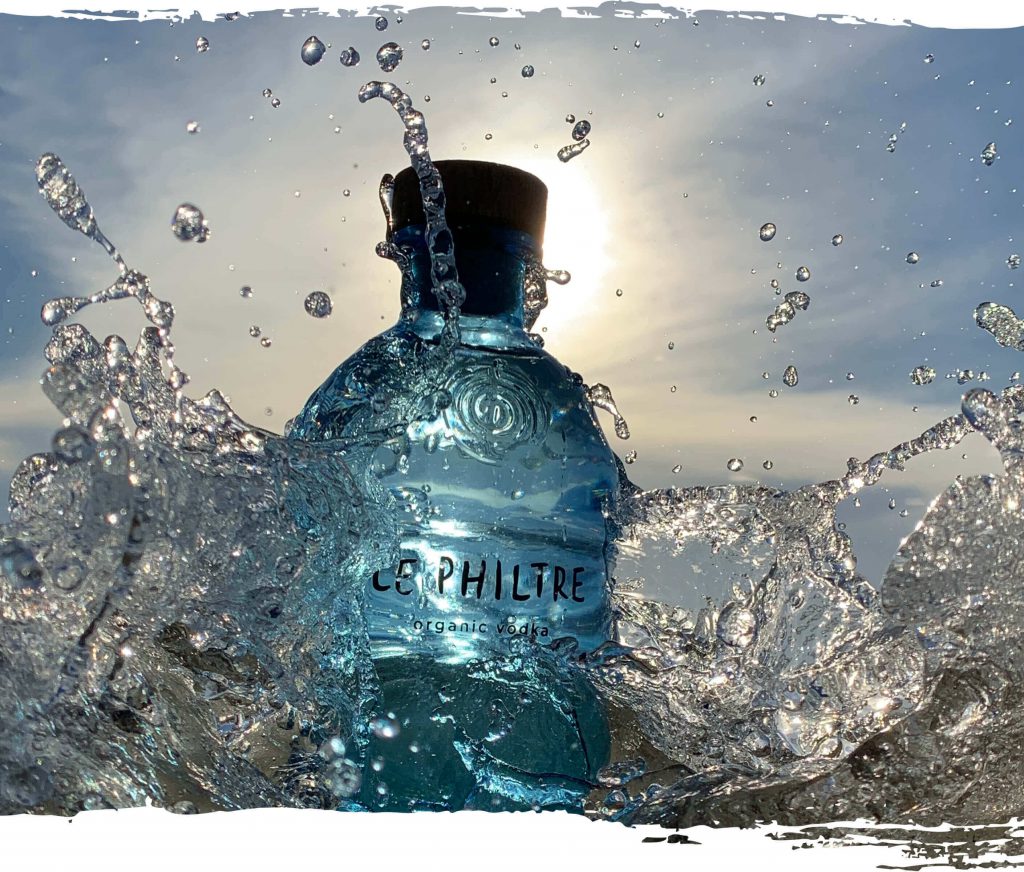 « It is white, clear and limpid, as pleasantly pure on the rocks or in cocktails. »
MOUTH
Silky and delicate structure, notes of roasted almond and tonka bean
FINISH
Milky , vanilla notes
TASTING
Between 6 and 8 degrees, to enjoy all the aromatic richness of Le Philtre Organic Vodka
The French
expertise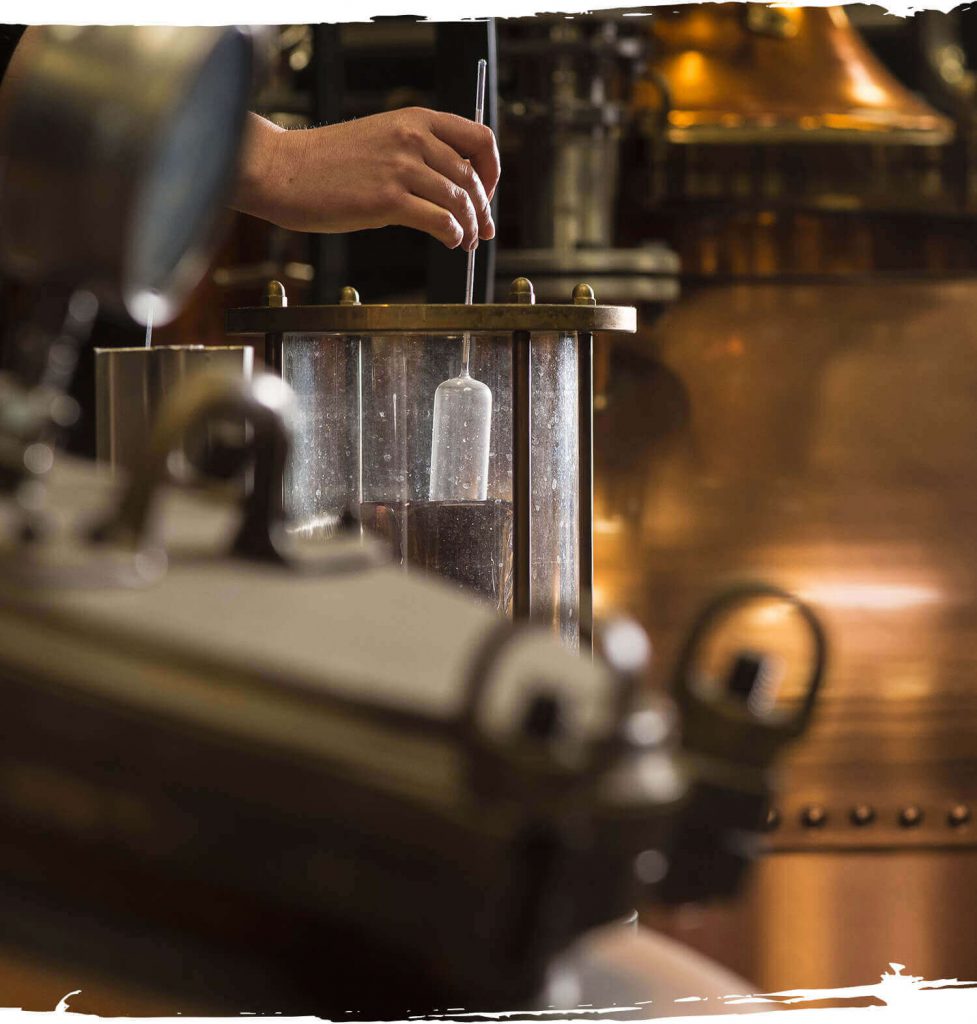 Maison villevert
My brother Charles, my friend Guillaume Rappeneau and I met the Maison Villevert by the end of 2018. As a trio, we went to Cognac to visit this mythical place, « inspired since 1487 », which has created world-famous elixirs. Challenge lovers, the teams at Maison Villevert invited us to taste their research on organic vodka. We are particularly proud to benefit from their expertise.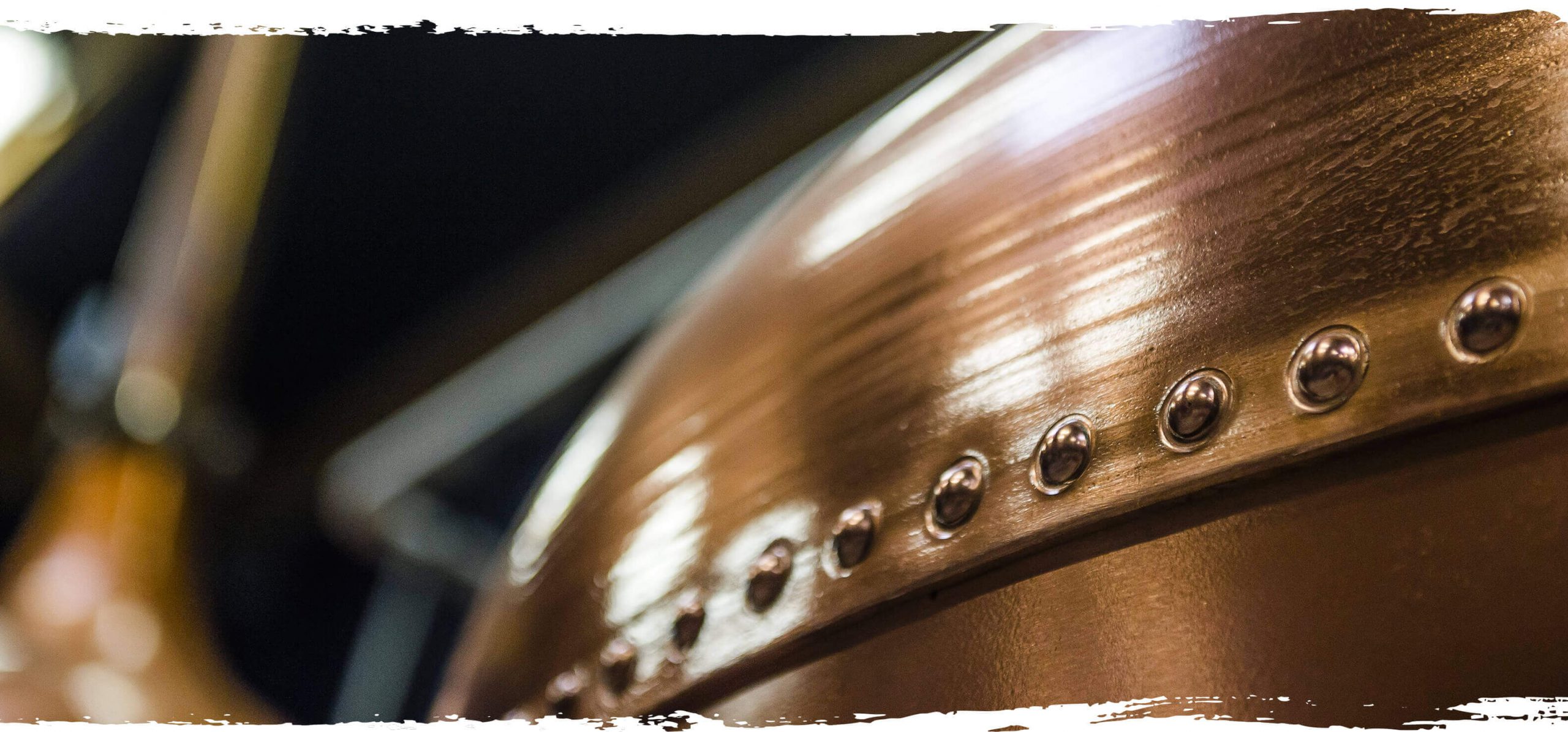 eco-designed
bottle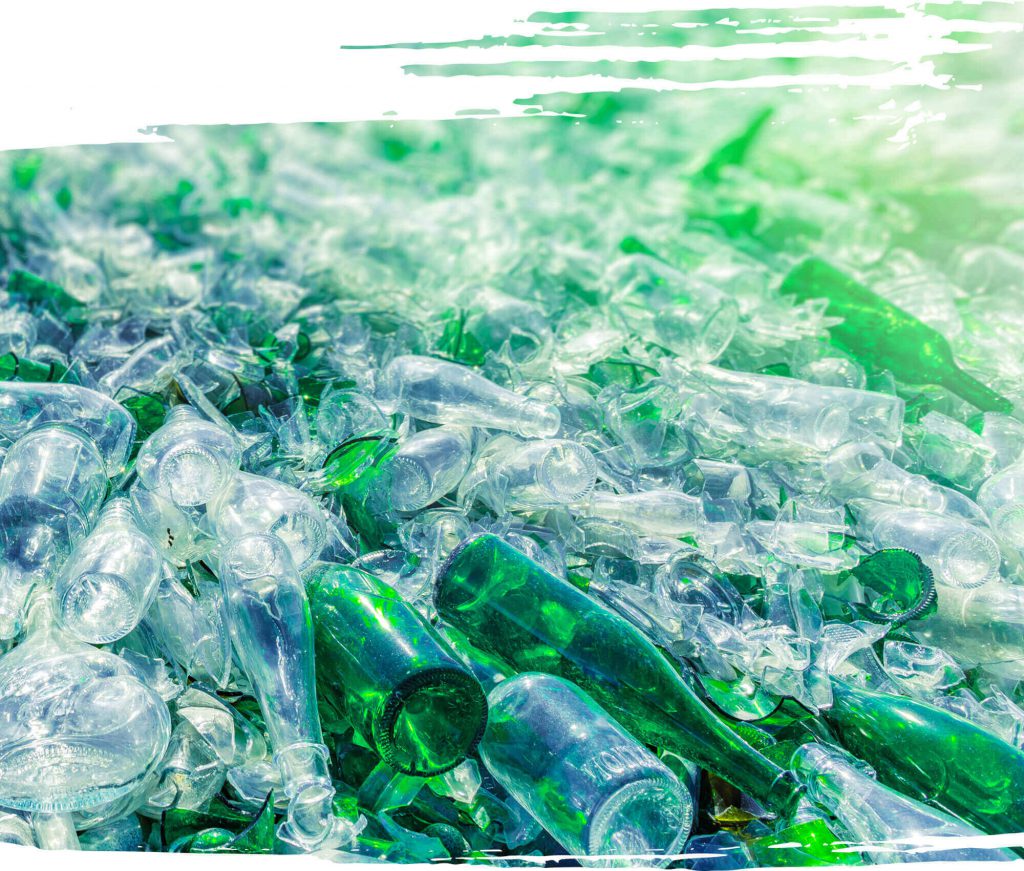 What if we told you that our vodka bottle was made only from recycled waste glass ?
Discover our exceptional production process, participating to circular economy and reducing consumption of energy and raw materials
Various
hues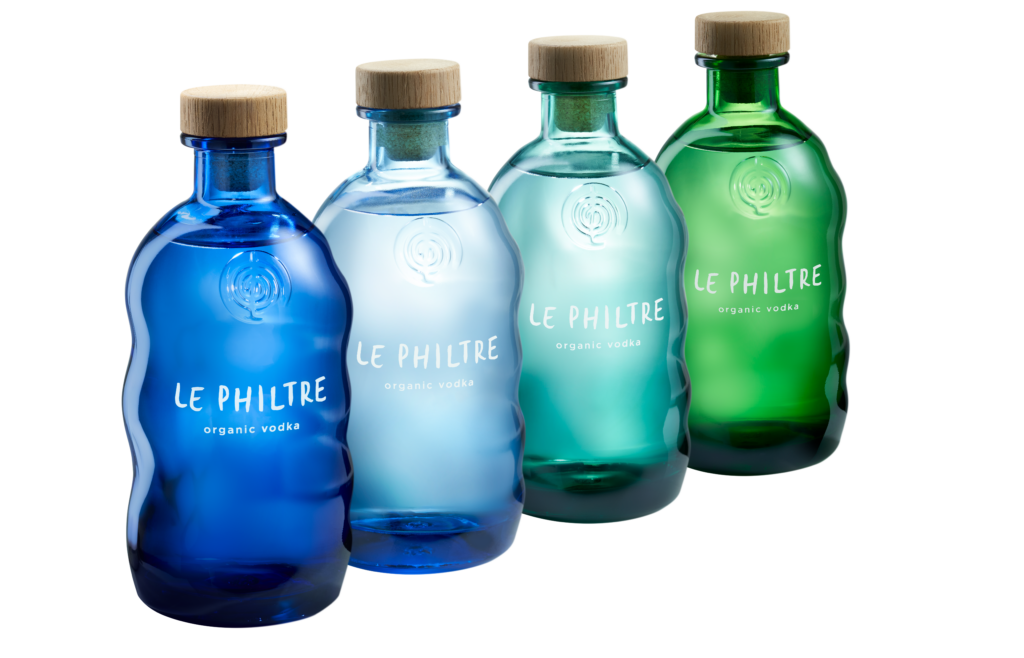 « In short, our bottles never have the same colour, for a guaranteed surprise effect with each order ! »
The transition glass we use to create our bottles comes in a wide range of colours, from Sapphire to Emerald: sometimes Jade, sometimes Topaz, sometimes Aquamarine, sometimes Turquoise, this bottle breaks so many marketing rules that it just had to please us !

Le Philtre Organic Vodka bottle was designed in our image: twisted, dented, uneven, as if blown in recycled glass. It suggests a mysterious Philtre, a medieval flask from the still of an alchemist with a pointed hat… A clear but imperfect glass, whose irregularities comfort us and bring us back to our human nature. An almost handcrafted, original, organic result, an object of consumption and decoration elaborated with a real know-how.
« A clear but imperfect glass, whose irregularities comfort us and bring us back to our human nature. »
The name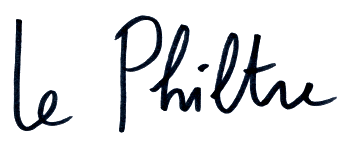 PHILTRE n. m. (lat. philtrum) Conceived according to (following) the rules of magic or witchcraft…
Excerpt from the dictionary Larousse 2020 Definition
We thought the ambiguity of the word was attractive enough to name a premium, organic and eco-responsible vodka, both literary and chic, made in a totally new way, while respecting the traditional crafts.
« Tu répands des parfums comme un soir orageux; Tes baisers sont un philtre et ta bouche une amphore. »
Les Fleurs du Mal , Charles Baudelaire
In a final gesture, the bottle is adorned with a very unique seal: a spiral-shaped graphic symbol inspired by Cho Ku Rei, the first Reiki symbol. This universal geometric figure can be found in both living and lifeless nature, as well as in many cultures. It symbolizes nature, but also peace, wholeness and humility.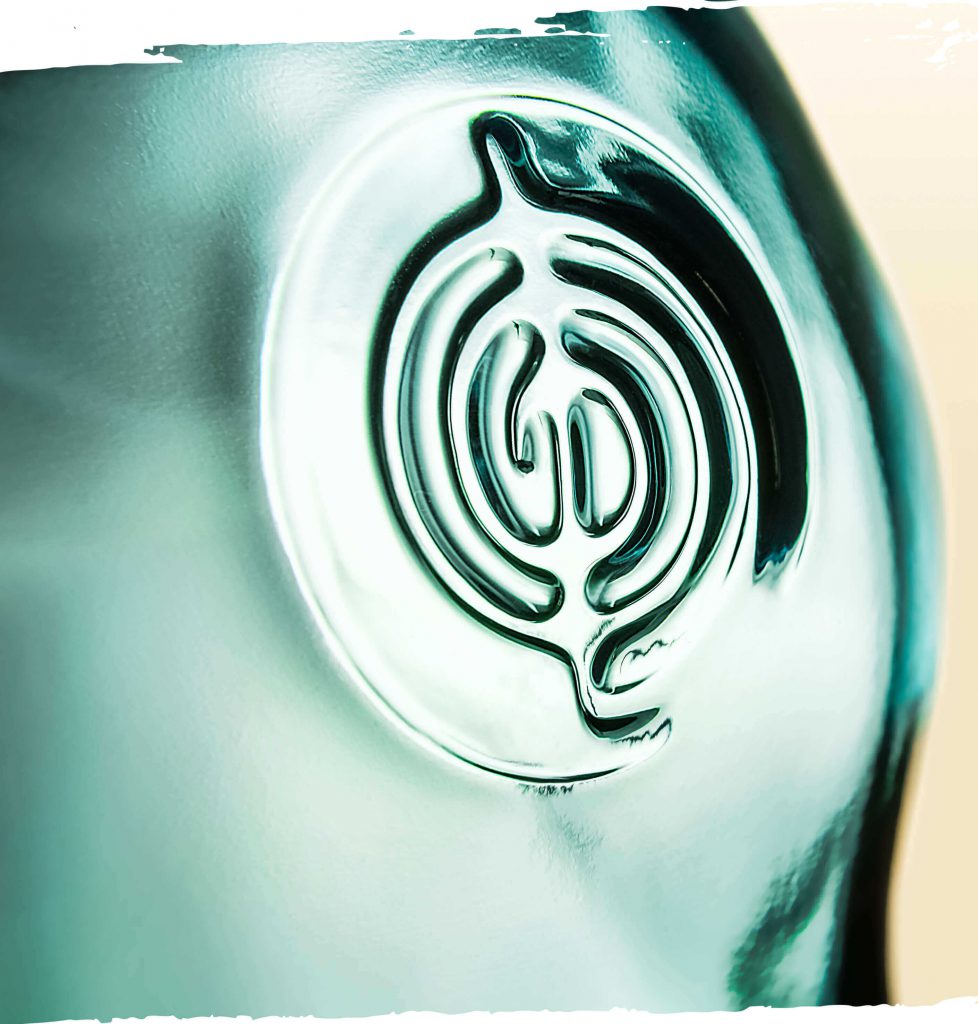 The seal
« Le pouvoir enivrant qui change l'homme en dieu L'amour, miel et poison, l'amour, philtre de feu… »
Noces et festins, Victor Hugo
Start your own bottles collection!