Le Philtre partners with François Daubinet for Taste of Paris 2023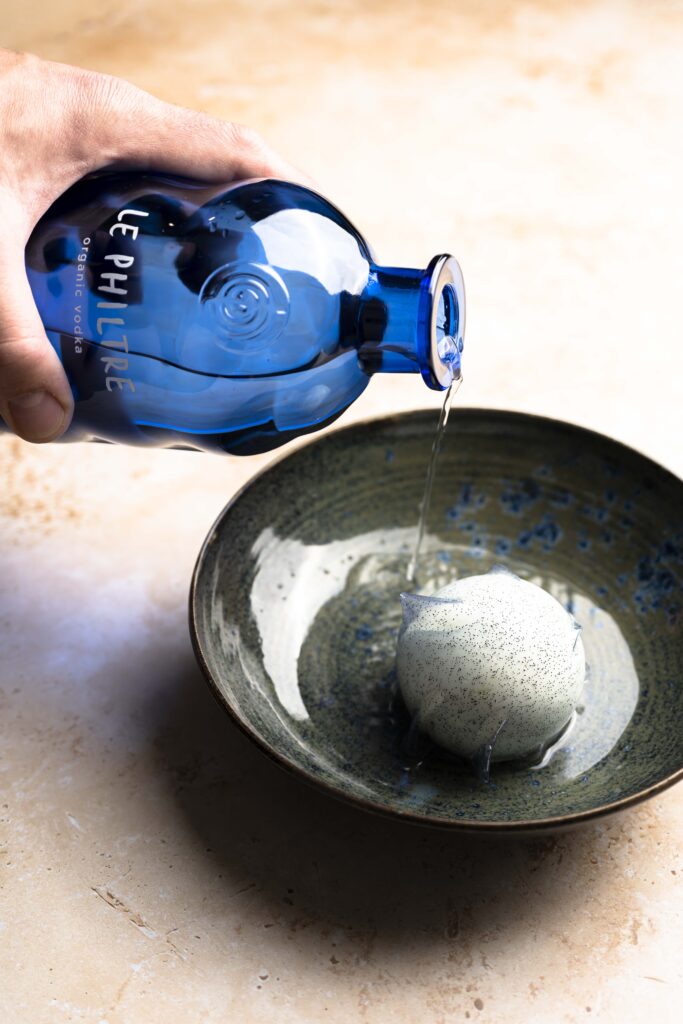 François Daubinet reinvents pastry with Le Philtre.
Former pastry chef of Fauchon, François Daubinet, passionate about art and his profession, invites you to taste his delicious Le Philtre dessert on Saturday 13 May.
A contemporary and surprising creation.
Frozen Baba : Baba, Le Philtre vodka and Tahitian vanilla
🗓️ Taste of Paris on Saturday 13 May, at the François Daubinet stand at the Grand Palais Éphémère.
Book your tickets now: https://paris.tastefestivals.com/
---
Once again this season, Le Philtre was present at the heart of the aftershows at Paris Fashion Week.
Fashions, night owls, anonymous people, wild dances and above all Le Philtre vodka… here is a nice summary of our InPhiltrations during the Paris Fashion Week parties.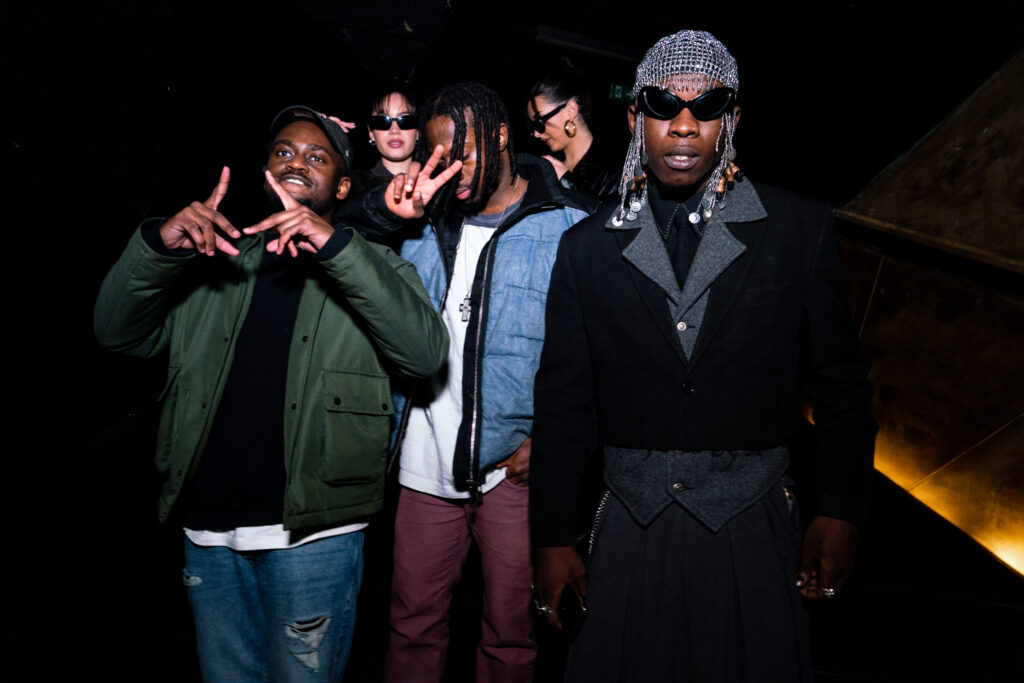 GIVENCHY x PURPLE MAGAZINE

To celebrate the fabulous Givenchy show, a party at the Silencio in collaboration with the fashion magazine Purple was organized.
With Nina Kraviz as DJ, exceptional guests and iconic looks, we let you imagine the vibe.
GALVAN x INTERLOPE MAGAZINE

Bringing together the top fashions such as Caroline Daur, Débora Nascimento and Camille Rowe. The young London brand Galvan and Interlope Magazine organised a dinner and party at the Serpent à Plume… naturally backed by Le Philtre vodka.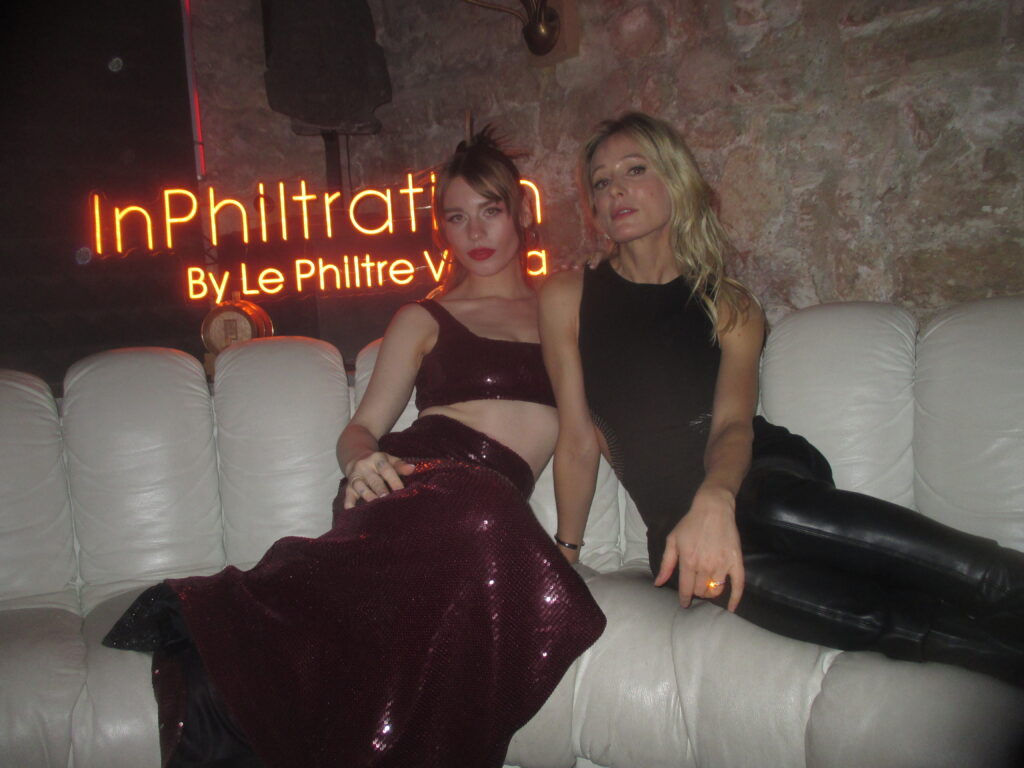 ---
Review of our latest InPhiltrations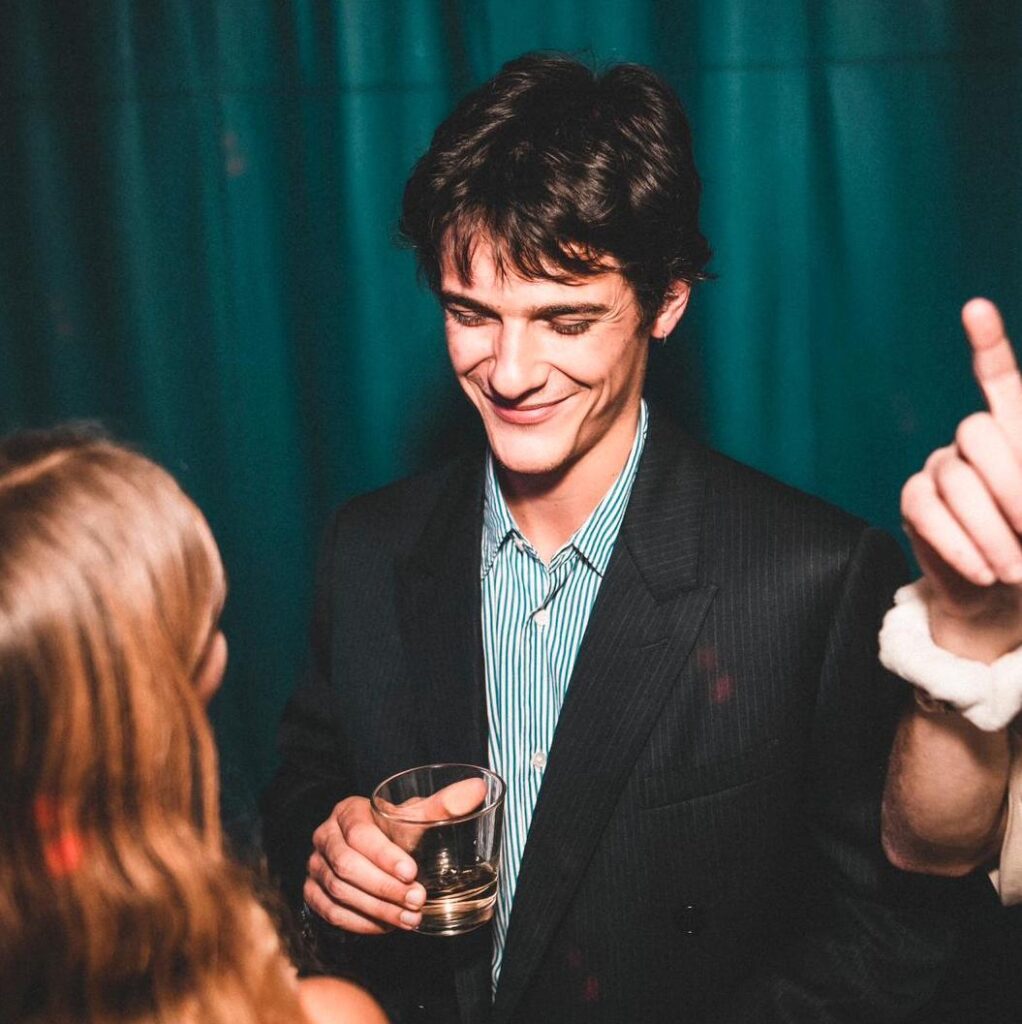 InPhiltration at Paradisio Club
Don't miss our monthly party at Club Paradisio, with ever more exciting DJs! Can you feel the vibes? Then imagine the next InPhiltration …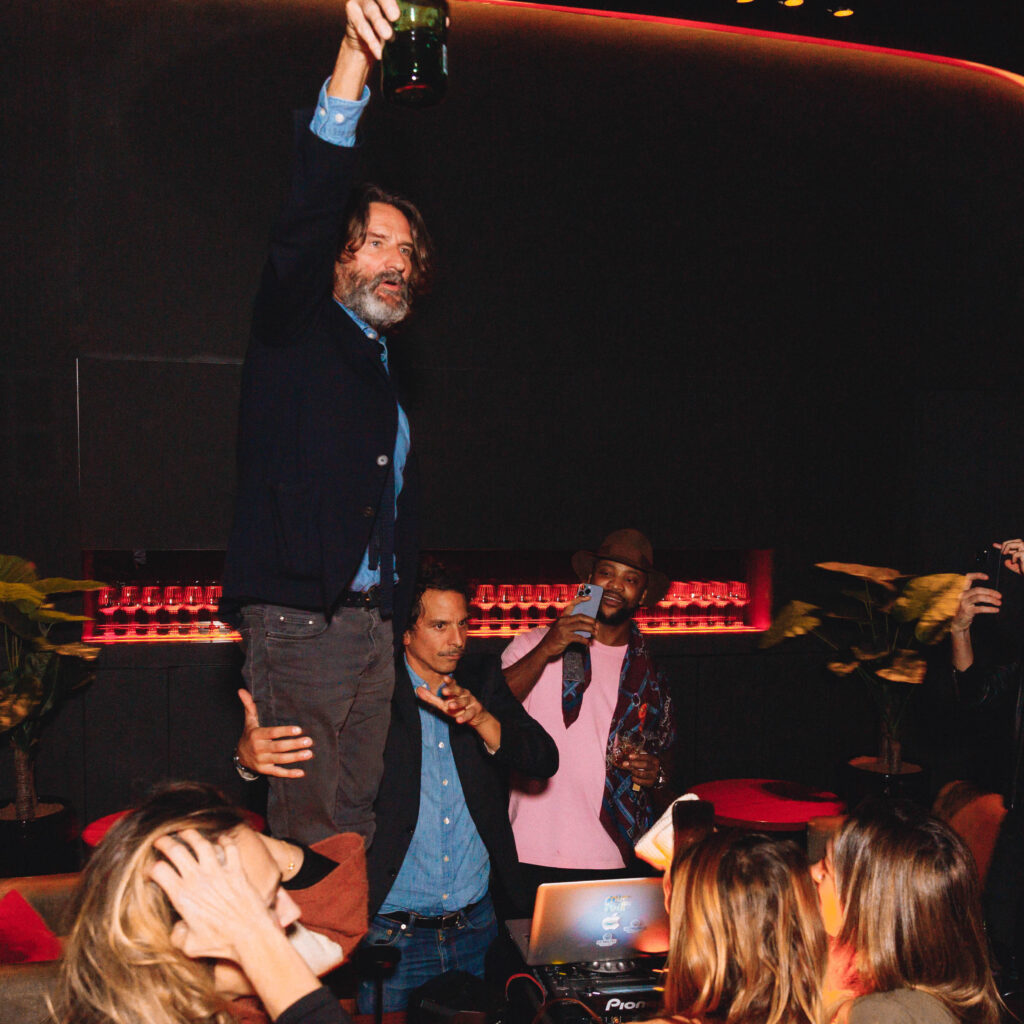 Birthday of the agency La Jungle at Les Bains Paris

On a base of Les Bains Paris, pour in the 15 years of the agency la Jungle, without forgetting 4cl of madness with Le Philtre!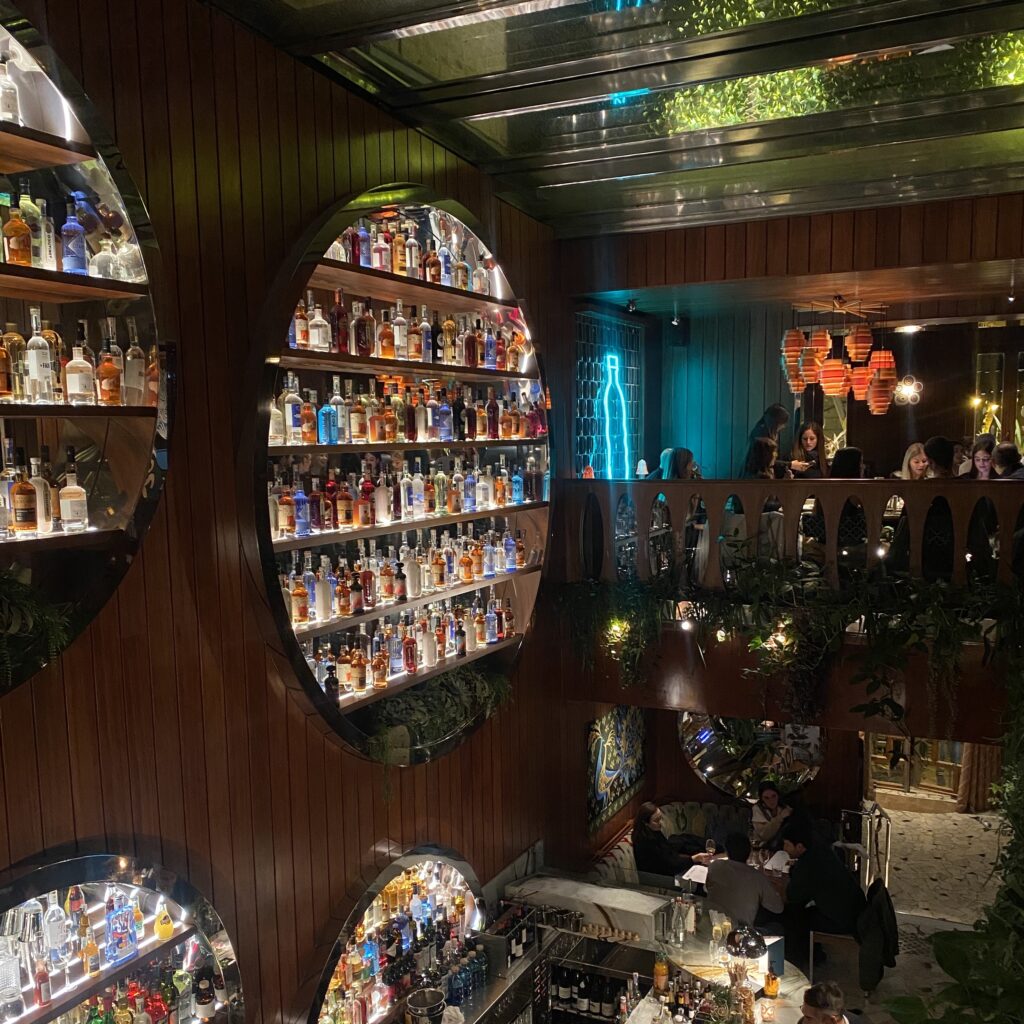 Le Petit Victor Hugo

One Thursday a month, come and discover the saltiest restaurant in the 16th arrondissement as you've never seen it before: live band, cocktails and a great atmosphere guaranteed!
143 Av. Victor Hugo, 75016 Paris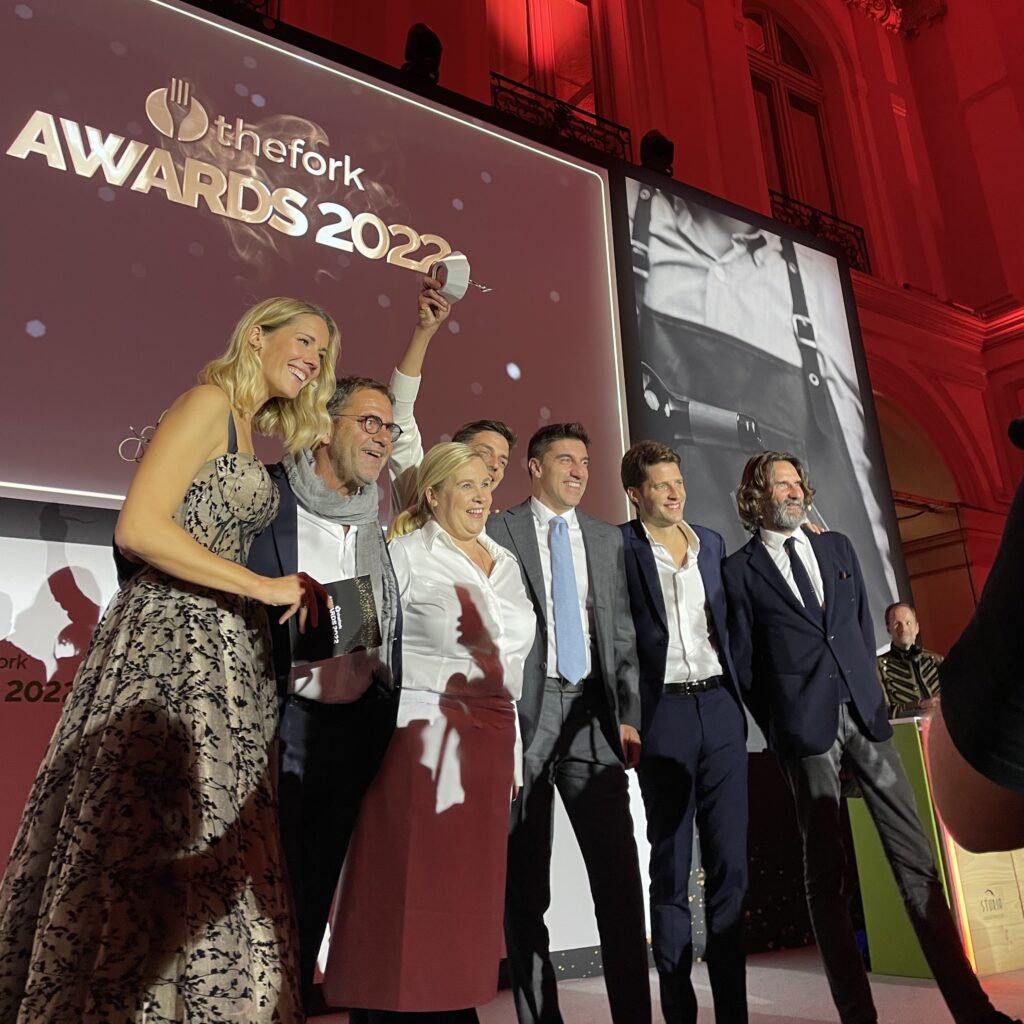 TheFork Awards

The 3rd TheFork Awards ceremony took place at the Palais de la Bourse in Bordeaux. An exceptional evening that honoured 6 young talented chefs who are committed to sustainable gastronomy. A dinner with the chefs Stephane Carrade, Hélène Darroze and Vivien Durand.
---
InPhiltration in Fashion Week
Le Philtre was the special guest to the biggest parties of the Paris Fashion Week.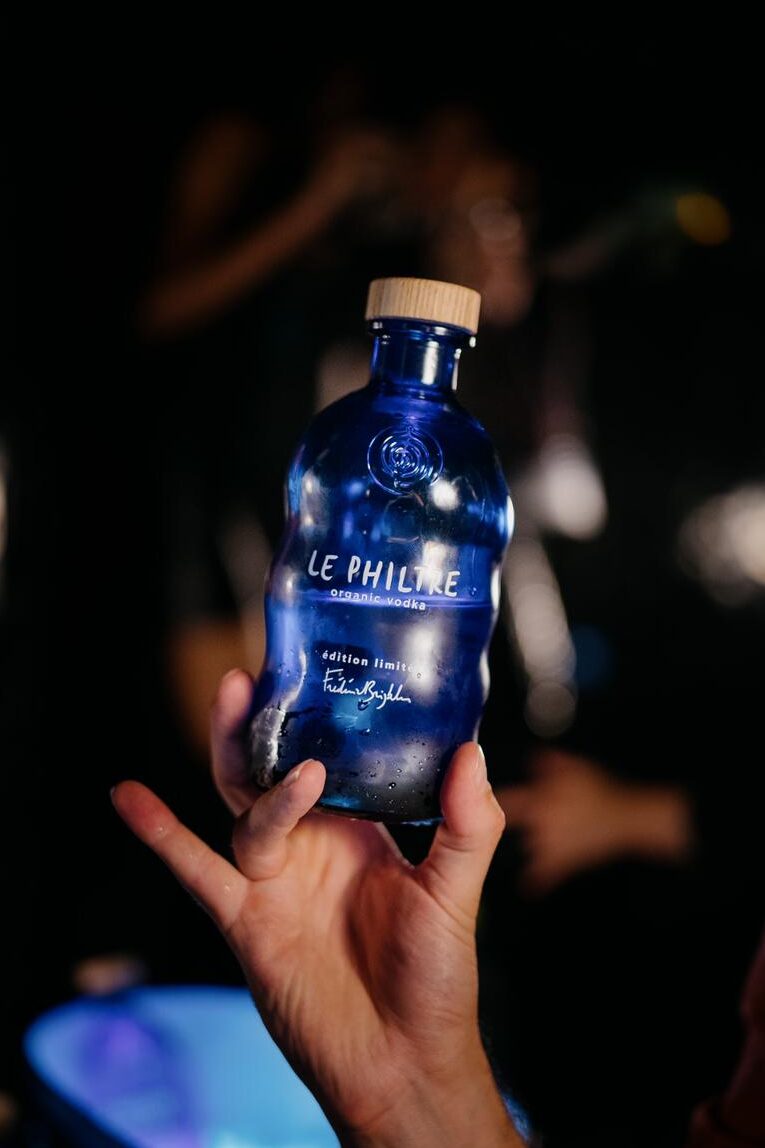 Spotted at InPhiltration parties this week :
The creators of Coperni with Bella Hadid a glass of Le Philtre vodka in hand, to celebrate the iconic catwalk which caused a stir on social media.
A wild atmosphere at the Avellano aftershow at Les Bains Paris, by way of the Fashion party of Crash magazine at the legendary Hôtel La Louisiane at Saint-Germain-des-Prés.
Not forgetting the 30th anniversary of the magazine Purple in the crazy club Le Petit Prince.
The Officiel testifies to this:
---
The Refill of Le Philtre vodka near you
Don't throw it away, refill it !
With Le Philtre make a new gesture for the planet… ♻️
In addition to being ecological by reducing your carbon footprint, it is economical since you only pay for the liquid, which is a recommended retail price of 34€ instead of 49€ for a new bottle.
Find our refill exclusively at our partners:
Maison Arosteguy – 5 Av. Victor Hugo, 64200 Biarritz
Kaviari Delikatessen – 60 Rue François Miron, 75004 Paris
A La Bonne Cave – 1 Rue Joseph Bouliez, 59490 Somain
La Cave d'Annoeullin – Pl. du Général de Gaulle, 59112 Annœullin
La Cave, Chronodrive – Pilaterie Parc Face, 3 Rue de la Ladrié, 59290 Wasquehal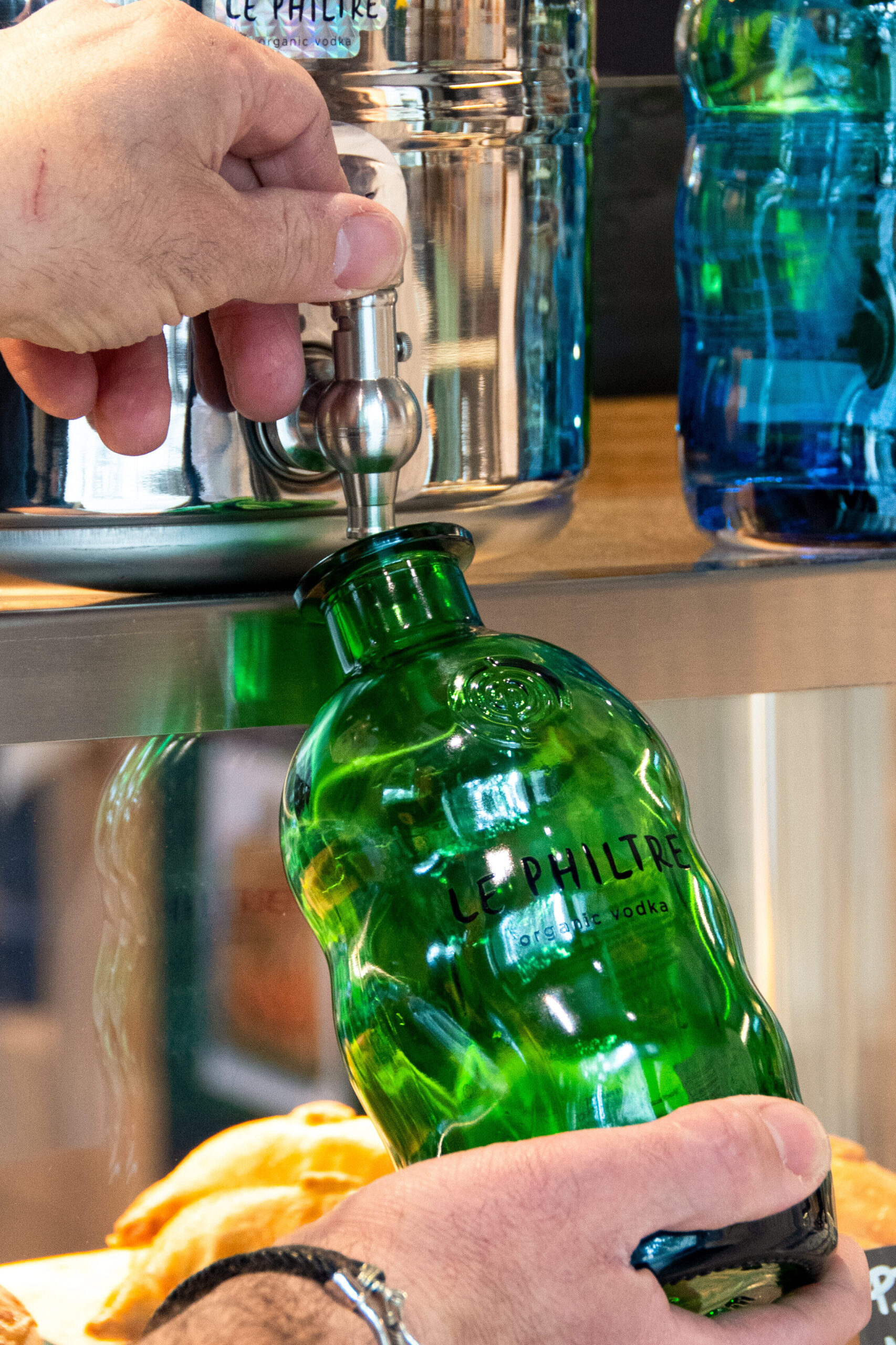 Enjoy responsibly, drink sustainably
---
A new chapter is opening!
We are now reinforcing our links with Maison Villevert by giving them our French distribution!

The commercial strategy remains the same: selective marketing in order to continue building the image and desirability of the brand.
This collaboration will also allow us to strongly develop our ecological and responsible commitments, a philosophy that we share with Maison Villevert, which has long since begun its ecological transition.
Read the full press release below:
---
---
Le Philtre presents… its "Guide des Adresses"
"I often meet people who ask me
"Where can I find Philtre?"
This gave me the idea to write this book." Frédéric Beigbeder
Launched in June 2020, Le Philtre will soon celebrate its two years of festive ecology…
This Guide is an opportunity to warmly thank some of our partners involved in this adventure but also all the establishments that have joined us since then.
France, Switzerland and Belgium are full of wonderful treasures…
From now on, you have no more excuses not to sip Philtre!
This small hedonistic atlas brings together 82 prestigious Philtre addresses, where the quintessence of the product and the authenticity of the place are the key words. Because they are charming, atypical and welcoming, they all have good reason to be included in this guide.
---
Le Philtre Vodka invites you to the bar of the Ritz Paris
Now you can enjoy your favorite vodka in a legendary establishment…
Le Philtre proudly presents itself at the Ritz Bar as a tasting vodka..
In the heart of the lounge, let yourself be carried away into the majestic world of the stars and the twelve astrological signs, imagined by Romain de Courcythe director of the Ritz Bar.
Paris is a celebration, Le Philtre at the Ritz bar is the key.
---
A conscious Christmas with NoMorePlastic
A collaboration, a promise, a piece of art
In the approach of the end of year celebrations, Le Philtre partners with the No More Plastic Foundation, for an exclusive collaboration between Frédéric Beigbeder and the famous calligrapher Nicolas Ouchenir, around the limited edition Lapis-Lazuli.
Thus, great minds meet to give life to a most committed bottle, designated by the artist and signed by the creator.
The profits from this very limited edition of 300 numbered pieces, will be donated in full to the No More Plastic Foundation, which is committed to adopting alternatives to ocean pollution.
A gift for an eco-friendly celebration this holiday season.
For the planet and for those we love.
---
For the festive season, our limited edition Lapis-Lazuli integrates the exclusive brands of Westwing in "Our original and gourmet gift ideas for Christmas".
The decoration of your interior reveals your personality, especially when it's upcycled.
Vase, lamp, candlestick… Once fully enjoyed, Lapis-Lazuli will fit perfectly into your home.
With its unique deep blue colourour sculptural bottle will add character to your interior.
---
A celebration of Made In France and committed designers, By Le Philtre Vodka
A look back, in pictures, at 3 exciting days of discovery and sharing !
Entrepreneurs, creators to make the greatest ones pale, a conquered public and Le Philtre Vodka.
Été Indien our temporary Concept Store,was the meeting of 40 French brands, heterogeneous and committed.
Sometimes it's difficult to write down all these moments, so we let the pictures speak for themselves !I discover the backstage of the concept store
---
Gold medal at the Spirits Innovations Awards!
At this year's Spirits Innovations AwardsLe Philtre was crowned best vodka in a blind tasting.
On the menu, an exceptional jury made up of 23 experts in the sector and on the podium, major competitors such as Grands Domaines Vodka (2) and Belvedere Vodka Héritage (3): an explosive cocktail that makes us all the more proud!
---
Le Philtre travels across France to meet and celebrate with you!
**Unfortunately, the August 5th event at the Hotel Plage Palace in Palavas-les-flots is cancelled**.
To celebrate its first anniversary, the whole Philtre team is traveling across France to meet you and toast together! All these upcoming events were announced live by Frédéric Beigbeder on our Instagram. Don't worry… here's a catch-up for those who didn't follow everything.
Many more events are planned, so download the file below to learn more! Click here to discover all our summer events!
Of course, and we are sorry to have to mention it, all these events depend on the evolution of sanitary measures. We keep our fingers crossed!
---
Another medal for your favorite vodka!
You are not the only one to love Le Philtre, the jury of the famous San Francisco World Spirits Competition recently awarded us the silver medal in the category "vodka". Another medal after only one year of existence!
We are very proud of this new award which reminds us that not only is Le Philtre organic, but above all that Le Philtre vodka is delicious!
---
We won the SILVER medal in the vodka category.
It is THE most respected and influential spirits competition in the world: 1,800 references, 26 categories, 50 judges and only 4 winners per category.
We are very proud of this medal and of our partner Maison Villevert who created our wonderful liquid !
---
Les Grandes Gueules X Le Philtre
There was recently a smell of vodka and poetry on the set of Les Grandes Gueules.

Watch Charles and Frédéric on the Grand Oral des GG on RMC by clicking here.
---
Born from the collaboration between Le Petit Ballon and Society magazine, this podcast talks about wine, but more importantly, it talks about the memories associated with it.
In each episode, a guest from the world of the arts, politics, sports or the media, but above all a guest with a passion for good wine, reveals himself and tells us about his career through the bottles that have marked him.

It's Frédéric's turn to launch season 2 by taking part in the Petit Ballon !
---
Receive a 15% discount on each bottle of Philtre purchased (39,90€ instead of 49€) at la Grande Epicerie de Paris thanks to the Très Bon Marché operation.
From March 10 to 23, visit the Rive Droite or Rive Gauche stores and the website of la Grande Epicerie to take advantage of the offer.
---
In partnership with Surfrider Foundation Europe of which Frédéric is a big donor, we organized a waste collection on the beach of Uhabia in Bidart on Saturday March 20th.
The aim? To raise awareness among our restaurant and wine shop partners on the Basque Coast.

More than 20 participants and 210L of waste collected in 3 hours!

The association Surfrider Foundation Europe campaigns for the protection of our oceans and coasts, find out how you can participate in this type of initiative.

You can review our great afternoon just here !
I am inquiring about a collection
---
Poster campaign in Paris
From March 10 to 17, we were on a poster campaign in some districts of Paris.
Our posters were made of 100% recycled paper and printed with vegetable ink. These posters generate up to -20% of CO2 emissions, consume up to 2.5x less water and use up to 2x less energy.

For this campaign we posed under the lens of the great photographer Jean-Baptiste Huynhthe youngest artist to have exhibited at the Louvre in his lifetime.
---
The founders of Le Philtre on BFM Business
Join "the creator" Frédéric Beigbeder and "the decoder" Charles Beigbeder on BFM Business to talk "soberly" about Le Philtre Organic Vodka.
---
To watch the replay click here.
---